Agee Software, Inc.
Police Department Workload Database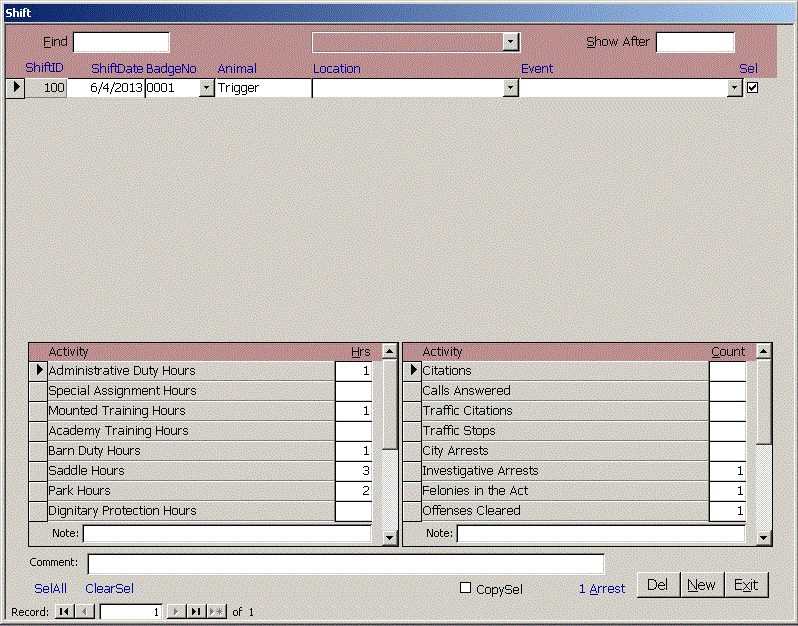 The Shift form lets you enter hours by law enforcement officer / employee and day for each activity that you set up on the Combo form. Use the Hr combo for activities that are measured in manhours in the lower left of the form and CT for for activities that are counted in the the lower right. You can enter a Note about each activity for the Shift record.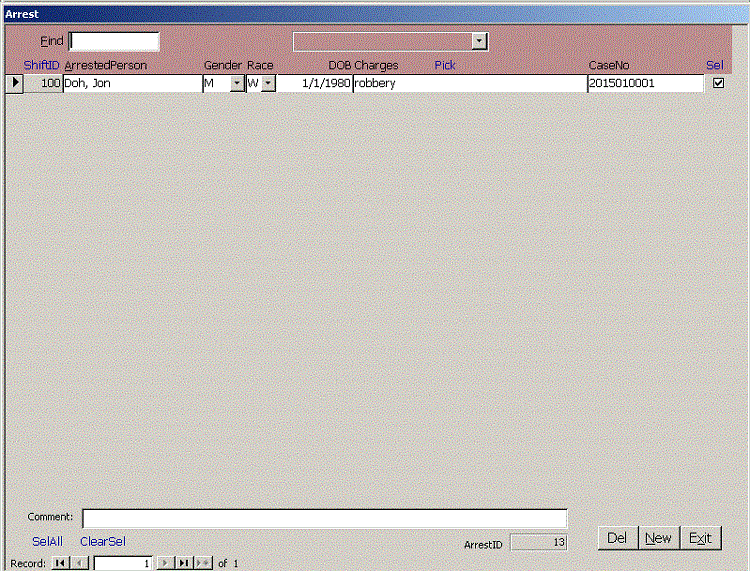 Click Arrest to enter details about arrests made by the officer.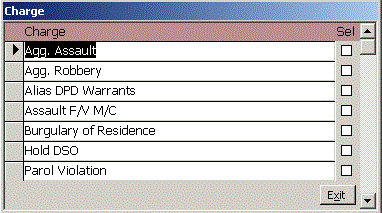 Click Pick at the top of the Charges column to select and build a string of charges.

Close